Server First: Ost Dunhoth Full Challenge
Keepers of Lost Tales are proud to present yet another server first. On 30. April 2011 we killed Gortheron including challenge. Ost Dunhoth is now cleared with all challenge modes acquired.
Congratulations to everyone in the kinship for making this possible. You have all earned it.
Everyone were awarded with the title "Challenger of Gortheron" and a few even acquired a new horse - It's ugly though. The housing trophy can be seen at our kinship house at 5 Long Street, Harrowham, Bree-land Homesteads.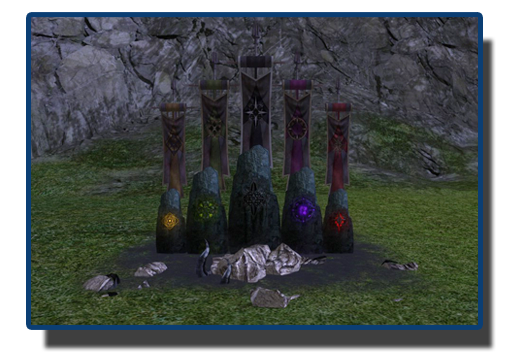 Videos will come up of all the challenge modes when they are filmed. The camera man turned blind on the Gortheron fight because of a bug and the screen turning black. So you will have to wait a little longer for that.