Real Life Event: Mini golf, Jägerbombs & Barbeque
Keepers of Lost Tales joined each other in real life for a fourth event in August 2011. This time everyone raided Capper's house for a weekend of fun in Denmark - Funny enough on the same date the kinship turned 2 years!
A total of 12 kinship members joined in and contributed to a experience few will ever forget. It started out Friday with everyone arriving, eating, drinking and Rock Band blasting through the speakers.
Saturday we went for swimming in the pool and some mini golf. Rollo knew how to swing a club and was later announced as champion. Well deserved!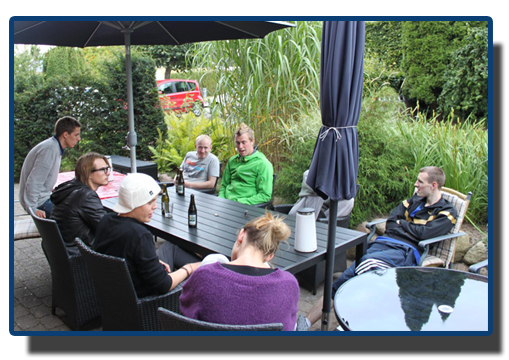 We went home, fired up the grill and prepared some food. Oh boy was everyone tired after a great meal. If eating was a competition Diko must have been the winner. Dude he can eat!
Everyone gathered their strength and a night of fun games could begin. The party lasted till early morning but then Monne thought otherwise: "The party must never ever end"! Thanks for an amazing weekend yet again!